4 Days Victoria Falls Tour Package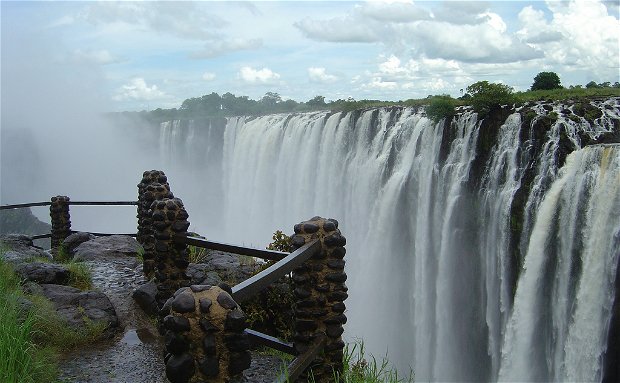 Combine this Livingstone tour package with a sunset river cruise and you have an excellent way to appreciate the Victoria Falls and the Zambezi River in Zambia. Euma Tours will be your guide while you have the adventure of a lifetime! The Tour package includes 3 nights 4 days at Avani Hotel Located just some meters away from the Mighty Victoria Falls.
Activities and services will include: all airport transfers, all transfers to and from activities, all activieties- guided tour of the victoria Falls, sunset cruise on Lady Livingstone on the Zambezi river, helicopter flights over the Falls, accommodation, Full Chobe day Trip in Botswana, pick up time 07:15 and return at 18 hours.
Your guide will show you the steep descent within the gorge into which the water drops. Well-worn steps make it a fairly easy descent. Coming up is of course a little more strenuous. But from this vantage point you can also see up to the impressive Victoria Falls Bridge, spanning the gorge over 100 meters above. The Victoria Falls Bridge affords a magnificent view of the gorge on the one side and the Falls on the other. The depth of the gorge can be fully appreciated from this perspective. The 360 degree view from the bridge is breathtaking, with the sea green river below, the shiny black rock face and lush green foliage.
Gallery
Itinerary
VICTORIA FALLS PACKAGE

12:30 - Transfer from Livingstone airport to Zambezi sun hotel, check in. at 15:30 hours transfer for sunset cruise for 2 hours and return to the hotel for sunset cruise. Day 2 -07:15 transfer for Full Chobe day trip in Botswana and return at 18 hours, day 3 - 9 hours-helicopter filgts over the falls then transfer to the airport for departure.
Rates